Essential Footwear Photo Shoot Tips
Essential Footwear Photo Shoot Tips: Quality footwear photo Shoot Tips is a vital consider driving shoes sales. As a product photographer I even have a tangle that we're not always photographing the foremost gorgeous things as a lady on the beach or exotic sports cars, it's a product, namely shoe photography.
Now, We are learn more footwear photo shoot tips in here.
Tips 1: Prepare Your Shoes for shooting.
Tips 2: Set your Lighting.
Tips 3: Be aware of your camera setting.
Tips 1: Prepare Your Shoes for Shooting for footwear image
Make sure you've got all the equipment that you need to prepared your shoes. so, this could be brushes cloths to make sure the shoes are nice and shiny and clean. Because, you don't want to really get rid of any stuff in post-production dust and so on some scissors scissors are great to just snip off any loose threads, that might be there you want to have something to also stuff the shoes to make sure that they keep their shape.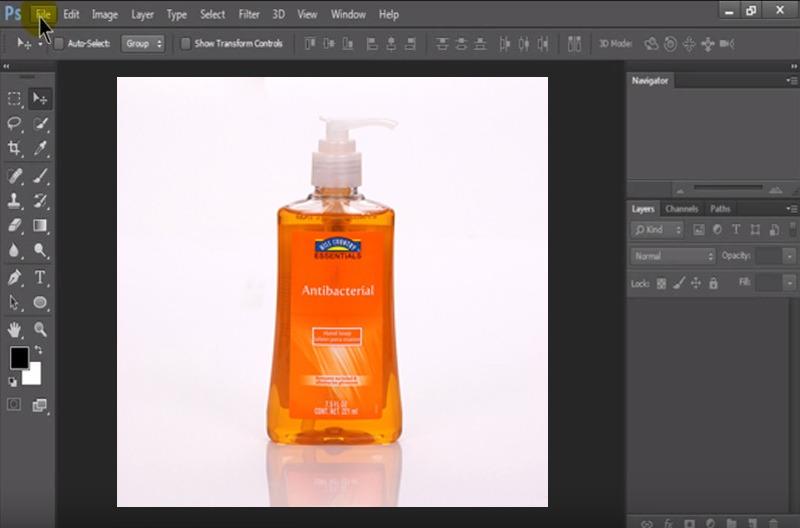 This could be some tissue sort of plastic material like that. we can curve and push the tongue out with this particular chute.
We want to make sure that We've got some stuffing inside not too much We don't want to overfill it but essentially. We just want to make sure that this is looking nice and round and not flattened off it. it may have squashed in the box even things like chopsticks can help bend out a shoe that might be bowing slightly.
It'll lift at the front you can use something inside as long as you can hide it or post produce it like get rid of it in Photoshop. you can use that to straighten the shoe out some canned air is is really great to also give the shoe a last little clean.
Tips 2: Set Up Your Lighting for Essential Footwear Photo Shoot Tips
We want to have a nice overall even light for the shoe with a few little extras to add a bit more interest to the shoe.
we want to make sure that we've got light coming in from both sides just to make it quite even but we really want to make sure that.
We keep it in this nice contact shadow here and then we want to look out for things like the metalwork and making sure that that looks really lovely.
We might need to add some white card or some white reflector in so we are just gonna add that front fill just to clean up that chrome area and that's essentially. this machine just closing the door that gives us a white reflector in there and that's really cleaned up that area in fact.
It's probably a little bit too bright right now.We do want to light up my background as well but we want to be careful not to lose.it all milky by over lighting it so we are just gonna add a little bit of light on to the background.
We are happy with that now we are just going to take that shot so there we have it a nice contact shadow here the lighting looks nice.
Tips 3: Be Aware of Your Camera Setting for footwear photography
Would be your camera and lens settings what sort of settings would do we need to shoot Footwear in this way well. make sure that your lens is not going to distort your product make sure that.
You're on a decent Photo to get everything in focus that you want in focus. so, choose an f-stop that will give you the depth of field that you're after.
Making sure that everything is in focus that you want in focus.it's the front shoe and then the back shoe coming out of focus or both shoes being in focus make sure that your f-stop is at the right setting for you to achieve.
That depth of field choose a lens of about 50 millimetres or above so that you don't distort the look of the shoe you really want to make sure that you're not changing the shape of the shoe.
The lens that you've chosen so wide-angle lenses close-up tend to distort the product and make sure that.
You're not distorting the look of your footwear by choosing the wrong lens by putting the camera on a tripod.
We can choose any shutter speed that we like this will allow us to then reduce the ISO. so, we don't get a noisy picture we can have a nice clean image that has good sharpness overall choosing the right.
How to control reflections in your footwear photo shoots
Some tips on how to deal with reflection highly reflective items and how to deal with our lighting typically you'll find with things like this that.
You'll see the entire studio setup reflected in the shoe and really what you want to do is be able to mask out all the things. you don't want to see and just concentrate on what the shoe looks like.
We're also going to go over how to emphasize reflections so, we want to show that this has a plastic strap on it. how do we best do that well light is our friend in that case.
1. Control The Reflection for control reflection
Make sure your shoe is found during a good position for the primary shot. Do a test run – you'll be ready to see whether there are unwanted reflections and if so where are they. which will assist you adjust. Oftentimes, you'll solve a drag like that by simply adding a white background.
2.Highlight the product with light to Essential footwear photo shoot tips
Use your light to spotlight different aspects of your shoe that aren't very easy to capture on image, like plastic straps.
Try putting your light on the proper then put your shoe on a reflective surface – it'll offer you a final image with a more luxurious feel. Experiment with different light angles also until you get exactly what you're after. And don't forget to ascertain m carefully at your product within the images to see whether you're not missing any nasty reflections.
Isolating Shoes/Shadows/Backgrounds & Image Editing
Clipping path Client is here to market your shoes by providing professional footwear photo editing and retouching services. Besides, our skilled shoe photo editors are specialized in shoe photo fixing. Basically, shoe clipping path, shoe background removing and changing, shoe cropping and resizing, straightening, alignment adjusting, etc use here for fixing. we've been working for varied well-known footwear photographers & industries from the USA, UK, NZ, AU, UAE, and Europe.
Shoes Remove Background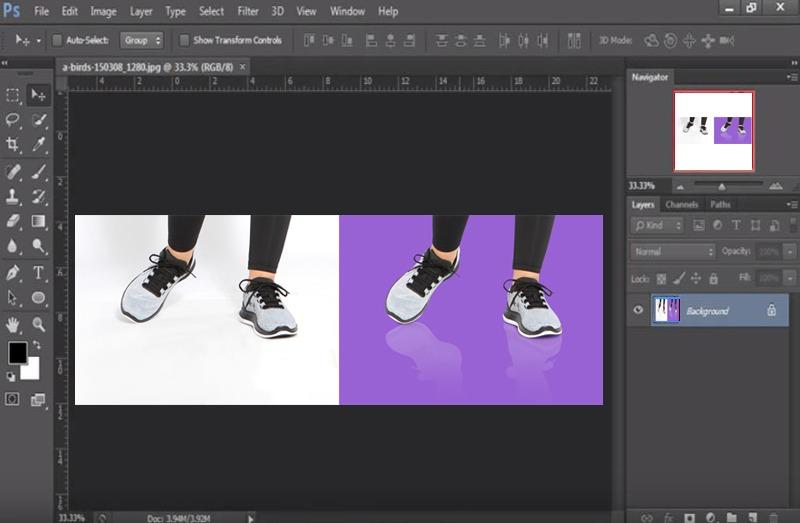 Sometimes, after putting tons of effort into a photograph , you found that the background of your image is filled with many unusual things. to get rid of this stuff , you can't cut the background or rearrange a replacement set. Our shoe photo editors are here to require all of your worries. Moreover. we are well experienced in removing shoe background and make it white. Thus, that gives a sultry look to your shoe image. To value your great effort and like to see you smile.
Shoes Drop Shadow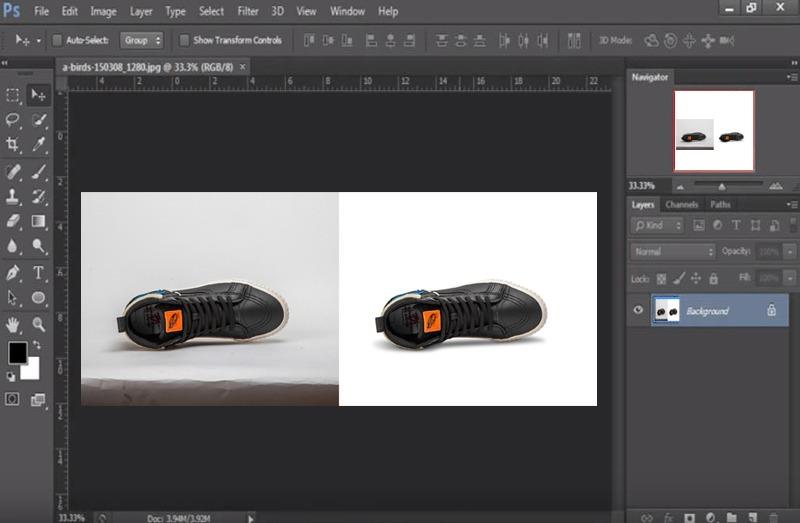 Shoes Drop Shadow is one among the essential tasks of an e-commerce site. The shadow creation technique provides a reasonably look to your product. we will create a singular search for your product by applying many shadow creation services. Your product will receive a more realistic view employing a shadow. So, why are you waiting? Choose our shoe shadow creation service and provides a more appealing look to your product.
How to Photo-shoot Of Eye wear/Sunglasses Image
Now, some sunglasses could also be a touch tricky to shoot due to their reflective surfaces. What you would like to try to to is boast the angles, the lenses, the side of the sunglasses where there's usually some kind of detail. Showing off of these different angles is where the magic lies.
Watch out for the reflections
Usually, you'll have quite reflective surface with sunglasses. You're getting to need something to reflect into the front of the sunglasses. you'll use something white, like white card.
You might be losing some detail at the sting of the sunglasses because the sunshine spills onto it and it creates an unwanted reflection. you'll get a black card and stick it to a "weight" object sort of a bottle in our case – that's getting to add some negative fill.
Make sure your surface is white. It also helps if the remainder of your set is additionally white. With our Eclipse machine, the doors are white so once you close them, it creates a pleasant full environment that fills up the reflection of the glasses.
For subsequent shot, we're getting to do a 45-degree shot with great care your viewers can see the sting of the sunglasses where there could be some detail. If your reflections are looking specialized and therefore the arms of the sunglasses aren't flaring out, it's just about good to travel .