Best Ghost Mannequin Service in USA - Remove Mannequin from Image
Our professional ghost mannequin service in USA & Invisible Ghost Mannequin, can help restore your product photos to their original appearance, which is crucial for attracting potential buyers. With over 10 years of experience in removing mannequins for photographers and online sellers, we guarantee high-quality results. Try our service for free today and capture your clothing products from multiple angles before sending them to our team of expert Photoshop editors who are always available to assist you.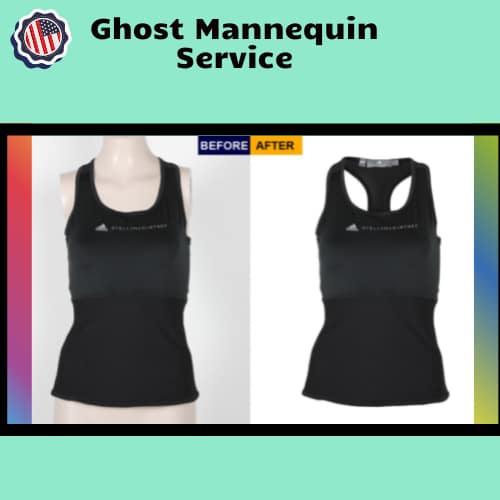 What is Ghost Mannequin Service?
Ghost mannequin service is a photo editing technique that helps create the perfect 3D or hollow effect on clothing product images. By combining two or more images of a garment, one with the mannequin and the other without, it produces a final image that makes it look like the garment is being worn by an invisible model.
For fashion brands and e-commerce stores, this service is indispensable in showcasing their clothing products in the best possible light. It enhances the product's look, making them more appealing to potential buyers, especially for items such as dresses, jackets, shirts, and pants.
To achieve the desired effect, a skilled photo editor will remove the mannequin from the image and blend the two images together seamlessly. The end result is a clean, sharp, and realistic image that perfectly showcases the product.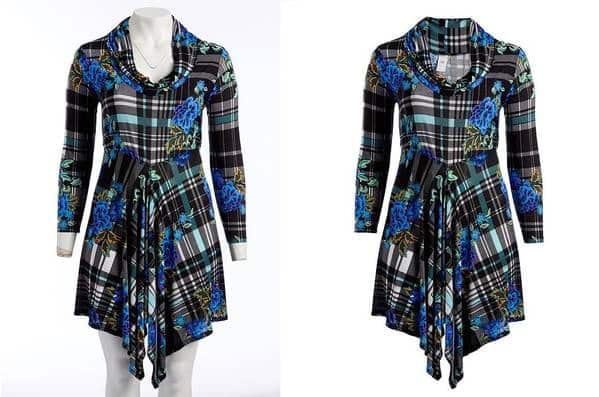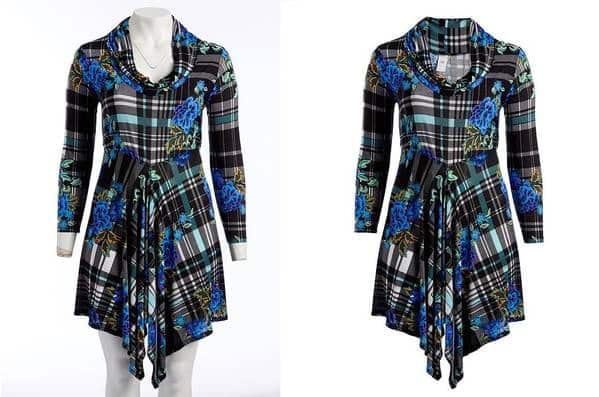 Different Types of Ghost mannequin Service
The online fashion retail sector has experienced significant growth in recent years, prompting online sellers to present their products in the best possible manner. Ghost mannequin service is a way to achieve this. It is a process that involves creating a 3D or ghost mannequin effect in clothing item images, also known as invisible mannequin or neck joint service. This technique gives the impression of a model wearing the clothes without showing the mannequin or model. In this article, we will explore the various kinds of ghost mannequin services.
360 Degree Ghost Mannequin Service
Our 360-degree ghost mannequin service enables you to present a comprehensive view of your clothing item. It's a perfect solution for displaying all the intricate details of your product from different angles. Your customers can get a better understanding of your product before buying, making it an excellent way to boost sales.
Neck Joint Service is a photo editing technique that enables the removal or addition of a neck to an apparel image. It is also called ghost mannequin or invisible mannequin and is commonly used by online stores, fashion designers, and photographers to create professional-looking images of apparel without models. The process involves merging multiple images of the same apparel item taken from different angles, with the mannequin or model removed, to produce a single image with a hollow space where the neck should be. This creates the impression that the apparel is being worn by an invisible person, providing a clear view of the apparel's design and fit without any distractions from the mannequin.
During photography, the sleeves of apparel are often captured with the hands of the mannequin. Removing the hands will result in incomplete sleeves, as the back parts will be missing. To ensure a complete and natural appearance, details are added to the sleeves through sleeve joint service, which is required for shirts, t-shirts, jackets, cardigans, and similar apparel. As a top-notch clipping path service provider, Clipping Path Client is always striving for improvement, particularly in futuristic marketing content creation through ghost mannequin service.
Symmetrical ghost mannequin Service
Symmetrical ghost mannequin is a popular photography technique frequently used in the fashion industry to showcase clothing items. This technique involves taking a photograph of the garment with the mannequin removed, creating a ghost-like effect that highlights the item. The technique is called "ghost mannequin" due to the floating effect of the garment. The symmetry of the image is crucial to help potential buyers visualize how the garment will look when worn. This technique is commonly used for e-commerce websites, catalogs, and magazines to provide a clean and consistent look that attracts potential buyers.
A Wrinkle Removal Service is a professional solution that aims to diminish the visible signs of aging on the face and body. This service comprises a range of treatments, including Botox injections, dermal fillers, and skin resurfacing procedures, which work together to enhance the appearance of the skin, reduce wrinkles, and boost self-esteem. A Wrinkle Removal Service is a fantastic option for individuals who wish to rejuvenate their skin without undergoing surgery. It is essential to consult a skilled and knowledgeable provider to decide on a customized treatment plan that caters to your unique requirements.
Get 360° View of Product Photography With Ghost Mannequin Photo Editing
Ghost mannequin photo editing is a technique used to create a 360° view of product photography which is visually appealing and professional. This method merges several images to create a seamless composite that highlights the product's shape, fit, and details while eliminating the need for a model or mannequin. apparel product photo editing technique provides clarity and precision when displaying clothing items, accessories, and other products. It enhances the customer's shopping experience by providing a comprehensive view of the product from multiple angles, allowing them to make informed purchasing decisions.
Businesses can save time and resources by using photoshop ghost mannequin photo editing services since the need for physical models and extensive photo shoot setups is eliminated. ghost mannequin or neck joint editing method ensures consistency across product catalogs and online marketplaces, improving brand identity and customer trust.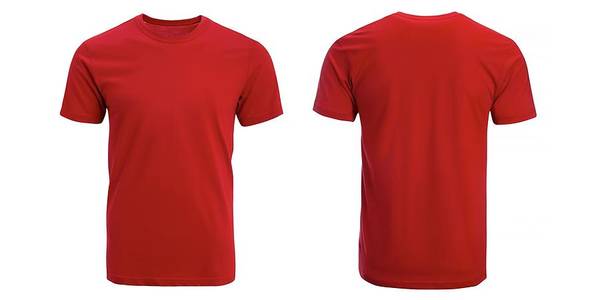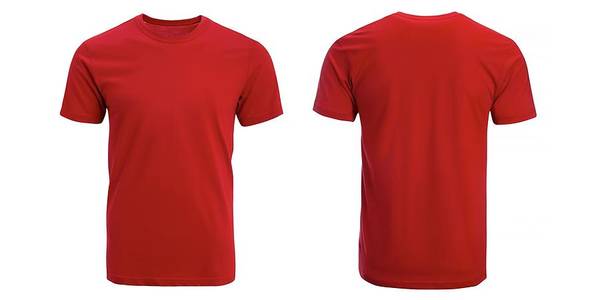 Benefits of Invisible Mannequin Service of Clothing Product
Ghost mannequin photo editing is a modern technique that allows businesses to display their products in a visually appealing and professional way. This technique involves merging multiple images to create a seamless composite that showcases the product's shape, fit, and details. With ghost mannequin photo editing, clothing items, accessories, and other products can be displayed clearly and precisely. This technique helps customers make informed purchasing decisions by providing a comprehensive view of the product from various angles. Employing ghost mannequin photo editing services saves businesses time and resources by eliminating the need for physical models and extensive photoshoot setups. This technique ensures consistency across product catalogs and online marketplaces, which enhances brand identity and customer trust.
• Enhanced Product Display
Invisible mannequin photography allows clothing items to be showcased in a way that mimics how they would look on a real person. By removing the distractions of a visible mannequin or model, customers can focus solely on the clothing itself, enabling them to visualize how the garment will fit and flatter their own body shape.
Compared to hiring models for each product photoshoot, using invisible mannequins significantly reduces costs. Mannequins can be easily styled and dressed, saving both time and money in the long run. Moreover, with invisible mannequin services, there's no need to worry about model availability, scheduling conflicts, or additional expenses such as hair styling and makeup.
• Consistency and Efficiency
Invisible mannequin services provide a consistent and standardized look across all product images. This ensures a cohesive visual identity for your brand and simplifies the browsing experience for customers. With a streamlined process, you can efficiently shoot and edit multiple product images within a short period, allowing for quicker product updates and releases.
One of the major advantages of invisible mannequin photography is the ability to style and present the clothing in various ways. With a range of poses and angles, you can highlight specific features, such as unique necklines, intricate back designs, or sleeve details. This versatility enables you to showcase your clothing line in its best light, attracting potential buyers with captivating visuals.
• Versatile Marketing Materials
The images produced through invisible mannequin removal services can be utilized across multiple marketing channels. Whether it's your website, social media platforms, email campaigns, or print materials, these high-quality visuals can effectively promote your products, generate interest, and drive conversions. This versatility maximizes the return on your investment in product photography.
Get Started With Clipping Path Client

Request us for 5 image files to be edited for free and we will contact you in 30 minutes with the sample and quote.

Approve our quotation and give us a go ahead.
Upload your images and let us do the rest
We Offer Ghost Mannequin Effect Service for Your Clothing Photography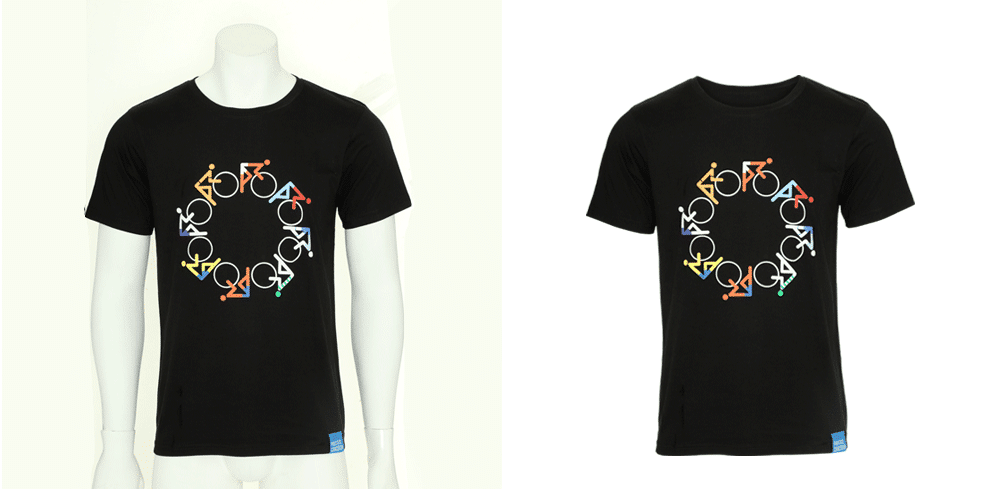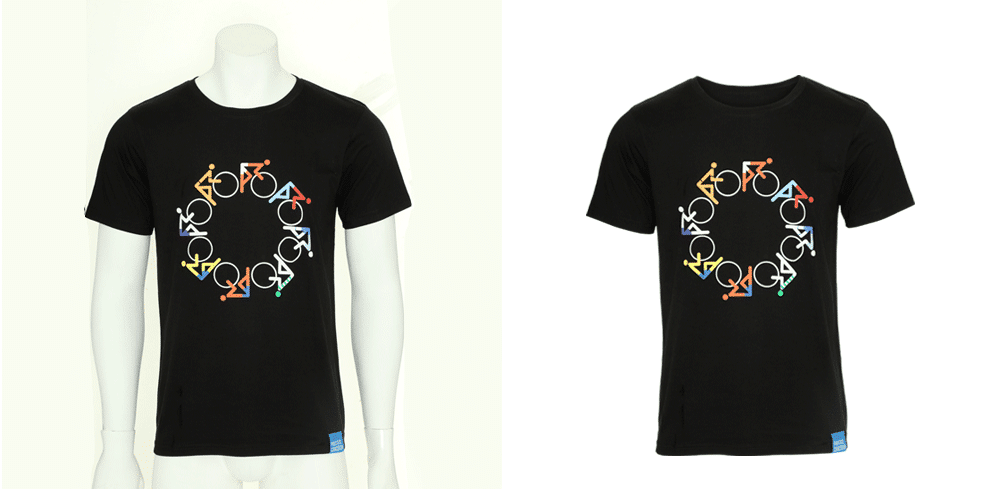 High-quality product photography is essential in the e-commerce industry to attract potential customers and boost sales. To showcase clothing items in a realistic and attractive manner, ghost mannequin effect service is a popular technique used by many. Our company provides this service to meet your clothing photography needs, eliminating the visible mannequin or model from the picture and leaving only the clothing item. The result is a clean, professional-looking image that highlights the clothing's features, such as its texture, shape, and design details.
Our team of professionals uses advanced photo editing software to ensure the highest quality ghost mannequin effect images. We pay close attention to details such as lighting, color accuracy, and consistency, resulting in stunning photographs of your clothing items.
Using our ghost mannequin effect service can benefit your e-commerce business in several ways. Firstly, it creates a consistent and cohesive look across all product images, enhancing brand recognition and customer trust. Secondly, it allows customers to visualize themselves wearing the clothing item, which may increase their likelihood of purchasing it.
In addition to ghost mannequin effect service, we offer various other photo editing and photo retouching services, including background removal, color correction, and image resizing, among others.
Clipping Path Client - We are the Best Ghost Mannequin Service Provider in USA
Product photography is a vital aspect of e-commerce that helps attract potential customers. Ghost mannequin photography has gained immense popularity due to its ability to create a natural and lifelike three-dimensional effect. However, achieving the best invisible ghost mannequin service requires expertise in photo editing, specifically clipping path techniques. Clipping Path Client is the best ghost mannequin service provider in the USA, offering professional photo editing services to businesses and individuals for 10 years. We have highly experts specialize in ghost mannequin techniques, helping clients achieve stunning product photos that stand out from the competition.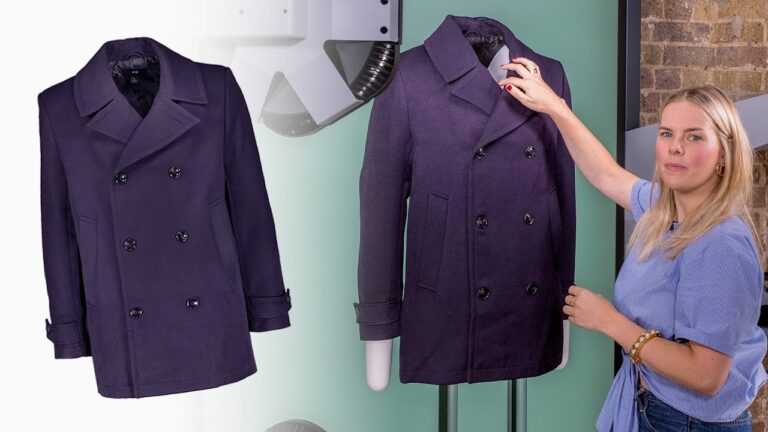 One of the reasons why Clipping Path Client stands out is our dedication to quality. We understand our clients' needs for flawless and realistic photos and ensure that our editing process meets these expectations. We always use update software and tools help clip product images with precision, ensuring a seamless and natural-looking ghost mannequin effect.
Clipping Path Client's commitment to providing excellent customer service is another reason why we are a preferred choice for mannequin image editing services. We maintain open communication with clients throughout the editing process, listen to our needs and preferences, and make adjustments accordingly.
Despite providing exceptional services, Clipping Path Client offers competitive pricing for our neck joint or ghost mannequin service without compromising on quality. Free trial now.
Why Clipping Path Client For Invisible Ghost Mannequin Service in USA
Clipping Path Client is a reputable photo editing company offering Invisible Ghost Mannequin services in the USA. Here are some reasons why you should choose them for your image editing needs:
Clipping Path Client offers high-quality image editing services, ensuring that your images are edited to perfection. Our Professional designers is highly skilled in ghost mannequin photo editing, retouching service, delivering top-notch results every time.
We always provide remove the mannequin and merge ghost mannequin images. Our best quality packshot ghost mannequin effect & neck joint service at low cost in USA.
Clipping Path Client values your time, and they work efficiently to deliver your images as quickly as possible. Our expert team can handle high-volume orders, ensuring that you get your images edited in a timely manner.
We offers customizable services, allowing you to tailor our Invisible Mannequin effect service to your specific needs. Whether you need basic editing or more advanced retouching, we can accommodate your requests.
Excellent Customer Support
We provides excellent customer support, ensuring that all your questions and concerns are addressed promptly. Our expert team is always available to provide assistance and guidance throughout the editing process.
Frequently Asked Questions?
If you have any question about our mannequin service, please check our faq from our website. 
We Provide The Best Service In Industry